Priority Questions to Ask Yourself Before Designing Your Home
On our Design Your Own Home page, we suggested you ask yourself several questions while in the planning stage.  This page lists several.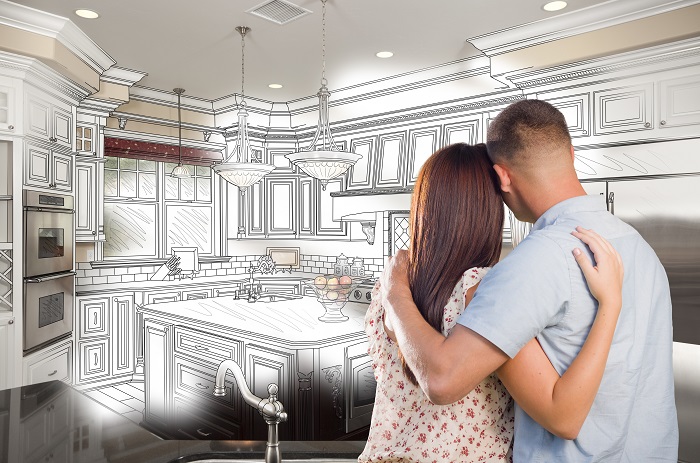 Questions
How many bedrooms and baths will fit my family today and in the future?
What are the dimensions of the smallest bedroom I would accept?
Will my garage be attached or detached?
How many bays do I need in the garage? Do I need room for a workbench? Do I need a garage door just for my ride-on lawn mower?
Will my home have formal living areas, such as living room or dining room?
How often do I need a guest bedroom? Should it have its own bath?
Does my family need a recreation room (bonus room)?
Do I want a water faucet over my stove to fill pots?
How much space do I need in a deck? Do I host many outdoor parties?
Do I live in a hot climate where an outdoor kitchen makes sense?
Do I want stairs in my house? If so, will it be a second story or maybe a basement?
Is it important that the laundry is close to the bedrooms?
How much storage/closet space do I need. Consider holiday decorations, athletic equipment, camping gear and tools?
Would having a finished attic be useful?
Are there things that I want hidden from view, such as the kitchen sink, when guests are standing at the door?
How important is having an energy efficient home? Do I want solar power or a water harvesting system?
Does my family have any allergies that need to be mitigated?
How will the indoor spaces and outdoor spaces work together?
If my land is in a high traffic area, what can I do to limit the outside noise?
How can I create a lighting situation that makes my living conditions better?
What are my heating and cooling needs and desires? Do I want more than one zone?
How do I minimize weather impacts on my living conditions, such as a back-up generator or secondary source of fuel (propane).
What kind of roofing material is best for my region?
Will I need to incorporate an outdoor view from inside my home?
What kind of events happen in my home that need space. Such as business meetings, large parties, family Thanksgiving dinners, etc.
Do I want to be able to help my children with homework while preparing dinner?
Do I want my Master Suite in a separate area of the home from the children's bedrooms?
How many people tend to use the kitchen at one time?
Do I want a pantry? Will it be walk-in or simply a wall pantry?
Are their any health considerations or special access needs that would require special attention, IE: wheelchair accessible, lower counter tops  or walk-in showers?
Do I want a half-bath for guests?
Do I want radiant heat, forced air or wall units?
Would having a hobby room solve some of my space needs?
Do I need the fireplace to be wood burning or gas?
Do I want a work-out area inside the home?
Do I have special artwork that needs to be displayed? If so, plan a wall or counter space large enough to accommodate.
Is a large or walk-around covered porch important to me?
Do I want USB charging ports in all my outlets?
Do I want lighted stairways?
How much advanced technology do I want built-in (Smart House)?
Do I want special conduits in  my walls or floors for future technology?
Does my home require special structural needs such as retaining walls, seismic reinforcement, wind sheer protection or snow load capacities.
What kind of molding do I want?
What kind of finished so I want on my walls, ceilings and floors?
How many panes of glass do I want in my windows? 1, 2 or 3?
Will my window sills be completely trimmed?
Can I live with standard width hallways or do I prefer wider than 3'?
Do I want a pot filler faucet over my stove?
There are more questions you should be asking than I could possibly list here.  Take your time while going through this process to design your own home. It may not seem to correlate, but believe me when I tell you the more time you spend in planning, the less time you will take building the home. Plus, it will save you money by knowing in advance what materials to be shopping for that you may find on sale prior to the build.