Being an Owner-Builder... 
Questions to Ask Yourself
Before You Decide
As the saying goes, knowledge is power. Being an owner-builder isn't for everyone, but knowing a few things ahead of time can help you decide if this is the right choice for you at this time in your life. Being an owner-builder is right for those willing to put in the effort to learn a few things over the course of time.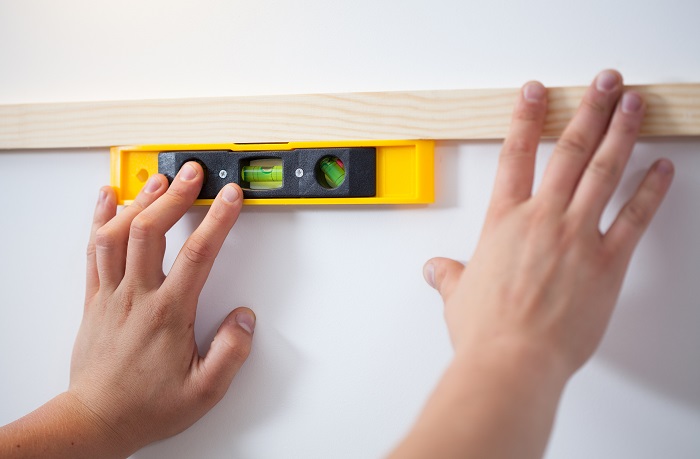 It has been estimated that 200,000 American families build homes without a general contractor each year. They come from every walk of life and report an average savings of 35% off contractor estimates. If they can do it, so can you.

The following list of questions is a guide, not a pass or fail test.  Carefully consider your answers.  People without each and every qualification can still be successful.  Either acquire the skill set, hire or delegate to someone with the necessary skill, or simply know you lack in that arena and make up for it somewhere else.
Owner-builders who are working closely with a spouse or partner have an advantage because they can combine their assets (qualifications) and have less gaps.

How up to date are your management skills?
In my estimation, the number one qualification for being an owner-builder is that of being a good manager.  There are schedules and subs to manage.  There are hiccups that occur, despite your best efforts, that need addressing. There will be times that you will need to step-in when sub-contractors are in conflict. You will stick with a problem until it is solved, not sweep it under the proverbial rug.
A competent manager also watches closely and learns quickly, meaning he is a good student as well.  They know how to get the right answers to their questions.
Are you patient enough to plan ahead?
The more lead time you have before you start the actual construction phase the better.  It needn't take years, but at very least, 6 months is reasonable. In the end, shortening the planning phase could cost you time and/or money. This is true especially if you desire a home with energy saving features.
Being an owner-builder includes you go through the house plans room by room and make a spec sheet (specifications) for each and every item in the room. Include even the small items such as whether or not you will have fancy switch plates. This not only ensures a great design, but will save money.  When you know in advance, for example, which cabinets you want, you can take advantage of any sale prices that may be offered well before you actually need to make the purchase.
Also, it makes clear to the sub-contractor what he is bidding. He may be thinking of a low-end electrical outlet and you may be thinking he will install the upgraded kind with USB charging ports.
Are you willing to become familiar with construction?
If you are not already familiar, you can learn through several outlets. Watch building shows on television. Subscribe to a YouTube channel. Read articles on the subject. Take an online course. Interview sub-contractors. Watch a home being built. It doesn't matter that you can't perform a single trade yourself, but it does matter that you are knowledgeable in the language of construction.
Are you willing to admit you don't know everything?
When trouble arises, as it will, are you willing to seek out professional advice? Often, by simply hiring an independent inspector to look over the work, you will save yourself time, worry, headaches, and sometimes thousands of dollars.  Admit gaps in your knowledge base and compensate.
Would others agree you are a good communicator?
We may think ourselves good communicators, but would our friends and family agree? You will need to make your expectations clear.  You may need to verify that instructions are understood by all kinds of people with varying proficiency in the English language. Having excellent relationships with your entire team is critical to your success. Not only face to face communications, but endless phone calls, texts and e-mails are required as well.
One problem with being an owner-builder (same as a general contractor) is that some sub-contractors won't show up as promised. The solution is to communicate early and often with them.

Does your full-time job have flexibility?
It is best if either you (or a partner) spend sometime every day on-site. This can be early in the morning to get sub-contractors started, or even to verify they have arrived.  It can be a portion of the lunch hour to check on progress or attend to any minor emergencies. It can also include evenings to plan for the next days scheduled tasks. Being on-site often will ensure that all possible steps are taken to get you a well-built home at a savings.
Being an owner-builder certainly doesn't mean you have to quit your full time job. How many of us could do this anyway? Just plan on adjusting your schedule a bit to accommodate the project.
Are you detail oriented? Do you have flair for detail?
I love Winston Churchill's quote, "Genius is the capacity for taking infinite pains." No truer words have been spoken on this subject. 
My favorite story that illustrates this point belongs to Walt Disney. While putting the finishing touches on the Loading Dock of Pirates of the Caribbean, Walt felt, that as good as everything was, and perfect to the period it represented, there was still something very important missing. He put his staff to work that day trying to come up with what it was that would give the ultimate appearance. A young man who was sweeping the area finally got his nerve up, put down his broom and approached Walt Disney saying, "Back home on a summer night, we see fireflies" to which Walt's face lit up and the young man was given a raise. Walt invited every Imagineer to help come up with an electronic firefly.  THAT is attention to detail!
The tiny details done right add up to a distinctly superior house. The owner-builder must be prepared to take the time to see that things are done right.

Are you financially motivated?
Parkinson's Law is the adage that "work expands so as to fill the time available for its completion." A corollary is that a construction budget expands to the borrowing limit of the owner-builder. If you keep your limit lower than necessary, you will be more ingenious in finding ways to stay within it.
Putting all your cost estimates onto a computer spreadsheet or using a software program such as BuilderTrend has the magical effect of producing project savings. You can see what you've spent and what cost projections are for the future. This will limit damage from overruns.

It is a good idea to give yourself a general overrun budget and try like crazy not to dip into it early, but save it for the last possible minute.
Will you commit to being organized during the project?
Few have any idea how much paperwork is involved. There is a great need to stay on top of the agreements, reviewing the scope of work with each sub-contractor and getting the contracts signed. Not to mention scheduling snafus and dealing with the finances in such a way as to meet the bank requirements.
Many owner-builders have expressed regrets that they didn't get agreements in writing. A signed agreement can be your best defense in the event of a dispute. Signed lien releases, available from your lender, prohibit subs and suppliers from placing a lien on the new house.

A huge part of staying organized lies in the use of a construction schedule.  Get it down on paper or use a good program that allows for scheduling on a gant chart. Home Builder Assist includes a one year subscription to the popular program by BuilderTrend. The dates will adjust several times from inception, but owner-builders that keep one in writing invariably finish their projects smoother and faster. 
Akin to organization is cleanliness. It actually saves money to have a clean construction site where tools and materials aren't trampled, destroyed and/or lost. While being an owner-builder, staying focused on this issue will reap its rewards.

Do you have the ability to spot a bargain?
A good bargain hunter can tell differences in quality, find great prices, research more than one location to make purchases and won't overspend on anything.
For instance, sub-contractors like to provide their own materials, but experienced owner-builders know that it costs more that way. Being an owner-builder allows you to buy your materials separate from the labor costs. Have the materials available on-site to avoid unwanted overhead charges. When you search for and purchase the materials, you find the better bargains and can reap the benefits of sale pricing.
Another way to be an effective bargain shopper is by getting three bids from subcontractors and suppliers for each item. This hearkens back to your ability to plan ahead. The whole process takes more time. But you will never regret comparing prices side by side. The effort results in an improved plan and tighter estimates of cost. Sometimes you find big bargains by seeking out just one more bid.

Being an Owner-Builder has great rewards
Don't let the above list of qualifications intimidate you.  The rewards outweigh the risk.  Use some of your planning phase to set appropriate goals to accomplish your dream.  Seek advice where needed.  Get clear on your desired outcome, then put your shoulder to the wheel and begin.
Being an owner-builder, for me, has brought tremendous satisfaction. Being an owner-builder for my husband has fulfilled a childhood dream.