Owner-Builder Myths
The following owner-builder myths about doing-it-yourself are simply not true.  Let's look at them one by one and bust these owner-builder myths.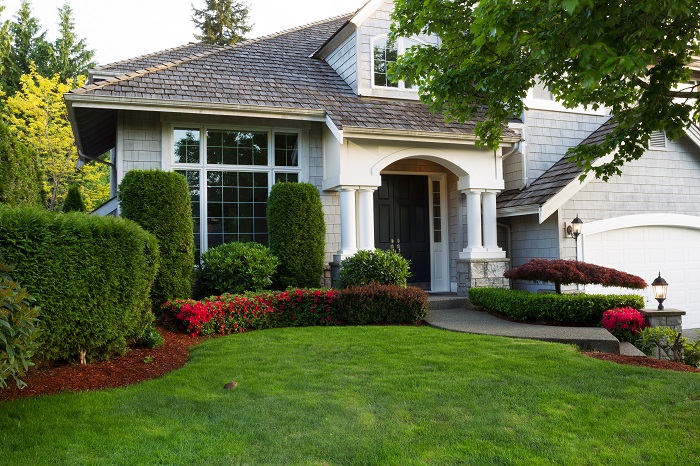 Myth #1: You Can't Save Any Money
We have yet to meet an owner-builder who didn't save money over using traditional general contractors. The internet is full of testimonials of non-construction type people who have done just that.  And if you are a tradesmen yourself, the savings are simply multiplied.  Imagine being able to trade your services with others in the industry with no cash outlay.  Some have even claimed a greater than 50% savings due to trading labor for labor.
Has anyone gone over-budget you ask?  Yes, it happens all the time with owner-builders and contractors alike.  But that doesn't mean they haven't saved over traditional builder prices.
Myth 2: Owner-Builders are Less Likely to Pass Inspections
In fact, the opposite is true.  Owner-builders tend to watch their sub-contractors more closely.  They are not only looking out for their own bottom line, but have a vested interest in the project being done right. Building your own home tends to make one more conscience of quality, durability and safety issues.
Myth 3: Buying Power is Better with a Contractor
Don't discount your own ability to strike a deal. There is always a better price to be had, usually through research and effort. Plus, just because a contractor may get the building material slightly cheaper due to quantity discounts, rarely will these price breaks be passed on to you.

Myth 4: It is Illegal to Build Your Own Home
If restricted by the developer, yes.  But otherwise, no law exists that says you can't build your own home.  There are still rules that need to be followed and permits that may need to be obtained, but these do not preclude you from being an owner-builder.
Myth 5: You Have to Be a Licensed Contractor
Most states do require a few licensed tradesman sign off on the work.  These trades are usually plumbing, electrical, septic installation and HVAC. But generally these trades are sub-contracted out anyway.  You do not need to be a licensed general contractor to manage the build of your own home.
Myth 6: Owner-Builders Can't Get Financing
Nope.  Not true. Some states, such as Texas, mandate that you have a "Builder of Record" between you and the bank, but this just means the bank has a middle-man watching over the project.  The owner is still in full control. 

Myth 7: You Make More at Work Than What a Contractor Costs
The average American saves less than ten percent of his salary. However, all of the savings you realize building your home go directly to your net worth. If you build a $450,000 house for $350,000 you enrich yourself by $100,000 in equity. If you make $100,000 at work and are able to save,  $1,000 a month, that equals $12,000 a year. The average owner-builder completes their house in ten months. Which is better, $100,000 in equity or $10,000 saved in the bank?
As a side note,  few people have to quit their jobs to act as their own general contractor. However, you will have to make some choices about how to spend your time during the construction period.
And Last But Not Least, Owner-Builder Myth 8:                 
You Have to Know Everything About Construction
You may indeed lack construction skill or knowledge. However, contracting a home is not a construction skill; it is a management skill.
An owner-builder is like a homemaker. He shops or should shop for good values; he coordinates the efforts of different members of the group, and manages a budget. The bulk of the construction process has more to do with management tasks than physical labor skills.

More Owner-Builder Myths busted by Pacific Crest Inspections