How to Design Your Own Home
Let's discuss the most common two choices on how to design your own home. 
Buy plans that are close enough to what you like and make the minor changes using a CAD program.
Start by looking at pre-designed plans but then incorporating your favorite ideas into one home on a pad of graph paper or by using home design software. 
Start by Prioritizing
Both common methods start at the exact same point; the need to get clear on your priorities.
To design your own home, start by asking yourself several questions. Write your answers. Go over the list with your family.  After consideration, decide which items are a MUST and mark them with an A. Then go back over the list and decide which items are HIGH PRIORITY and mark those with a B. Then the remaining items are on your WISH list as luxuries, amenities or niceties, and mark them C.
If you wanted to get crazy organized, go back through the list and give a number to each item on lists B and C since these are the items that may not end up in your plan.  This gives you a further breakdown of how the items rank in order of priority or desirability.
Consider this list carefully.  Everything on it represents money. Either you have to spend it (List A) or would really like it (Lists B and C). When the lists are solidified, it's time to get serious about designing the home that fits your priorities.

Before you design your own home, ask yourself these questions:
How many bedrooms and baths will fit my family today and in the future?
What are the dimensions of the smallest bedroom I would accept?
Will my garage be attached or detached?
There are more questions you should be asking than I could possibly list.  But I did make another page with more than 40 additional, just in case. Take your time while going through this process to design your own home. It may not seem to correlate, but believe me when I tell you the more time you spend in planning, the less time you will take building the home. Plus, it will save you money by knowing in advance what materials to be shopping for that you may find on sale prior to the build.
Overall Look and Feel
Do you want to design your own home? Then do it.  You don't need to have a professional degree, just a book of large graph paper. I know this because that is what I do.
But, as you design your own home, keep in mind that eventually someone else will be living there.  Maybe your kids, if you pass it down, or you will decide to sell it in the future.  Either way, keep the overall look and feel traditional. Don't design your own home to be the oddball on the block. This shouldn't limit your creativity, just the way in which you represent it.
When you do design your own home, don't make the mistake of discounting the importance of curb appeal.
| | | |
| --- | --- | --- |
| Appealing only to the rare few. But, the Seashell home may just very well be appropriate in the right neighborhood as an excellent AirBnb! | | |
Buying Plans That are Close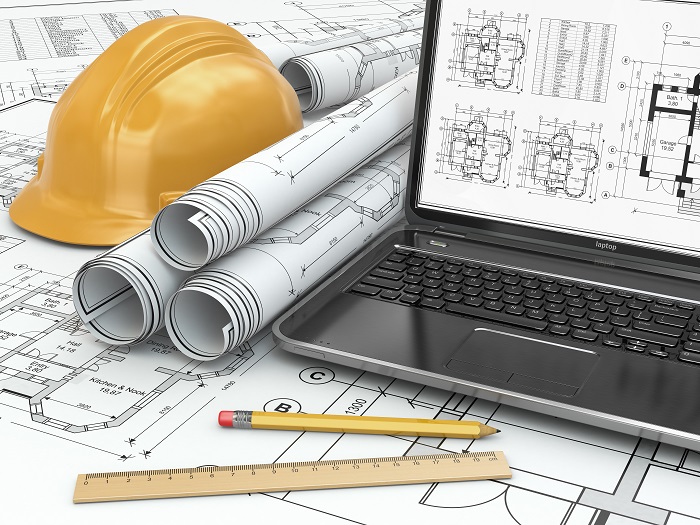 Melissa, although she is a trained draftsman and the Design Consultant on our team, decided to use this method during her most recent build. Since her husband Roger is good with CAD, they simply purchased a floor plan from the internet that met most of their needs.  He then took the file and adjusted some walls, window placements and moved a door or two.
It is good to note, if you use this method, it may still be a good idea to have a professional review them to ensure that structural aspects remain intact.

Design Your Own Home from Scratch
I am Dana, and this is what I like to do. My husband Douglas also prefers to design homes from scratch.  It gives us a certain sense of pride and accomplishment.  Don't get me wrong, I start with my priority list and then look at several plans online to get ideas.  But I have yet to find a plan that meets my desires and only have to move a couple walls.  So I just put it all on graph paper and have my sister Melissa draft it up.
Some of the things on my list that not many people have are:
1. A large pass-through pantry that can be entered straight from inside the garage. It comes complete with it's own sink, upright freezer and enough counter space to leave out my Vita-Mix, Instant-Pot and Kitchen-Aid without being seen from guests in the kitchen.
2. A private outdoor shower, accessed through a door off the master bath.  I love showering outside, looking up at the stars or just enjoying a nice day.
3. A jack-and-jill bathroom that includes a washer and dryer so clothes and linens can be washed by the people who occupy the bedroom and close to where they are needed.  Plus, a small stack-able set in the master closet.  The ultimate luxury for the lazy who don't want to walk far to put away the clothes.
Final Thought
Whatever method you choose to design your own home, give thought to how you want the house to live for your family before spending money on the plan.