Installing Temporary Power Pole
As part of the first things first  philosophy, you are going to need a temporary power pole. All building projects today require the use of power tools. If a ready source of power is not available, one must be supplied.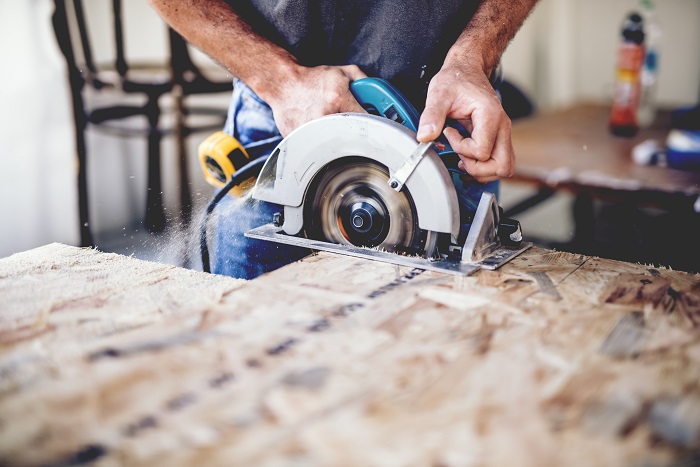 You will need to call your utility company and ask about the procedures for applying for temporary power.  Some utility companies will bring it from the street to your ready made pole.  Some utilities companies will also set-up the temporary pole for an additional fee.  
ALWAYS CONTACT YOUR UTILITY PROVIDER to make sure you meet their requirements during installation. This will prevent delays and additional costs. 
A How-To Diagram
Most temporaries are set to provide 115 volts. The diagram below is an example of how to construct one. Please be sure to consult with your own utility company for equipment locations and clearances before you begin the installation.
If you will be needing 230 volts, you will have to alter the service in this diagram slightly by:
running an additional wire between the buss lugs and connecting the second service lead to the free buss lug 
adding a 230 volt breaker
providing another weatherproof box with a 230 volt receptacle and a weather proof cover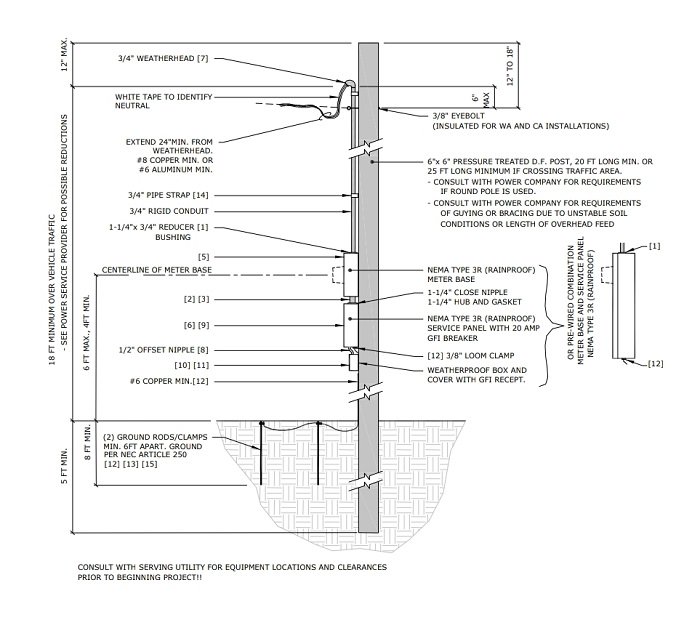 To see another diagram, peek at the Greeneville Light and Power Systems temporary construction pole diagram.
Temporary Power Pole Installation
In the video below, the owner-builder already owns a home, but the concept is the same as if you were bringing the power in for a new home build.
Power Company Comes to your Site
The video below is an example of what to expect from the power company when they come out to connect your temporary power pole to the live connections.