Rough In Plumbing

Rough in plumbing is when all the water and drain pipes have been installed through the holes in the studs and the vent system is in place.  Also, all the pipe connections have been made, sometimes through the foundation, but no sinks, facets or other fixtures have been installed. Simply, the point is to get the basic skeleton in place prior to insulation and sheet rock for the framing and prior to pouring concrete if slab on grade.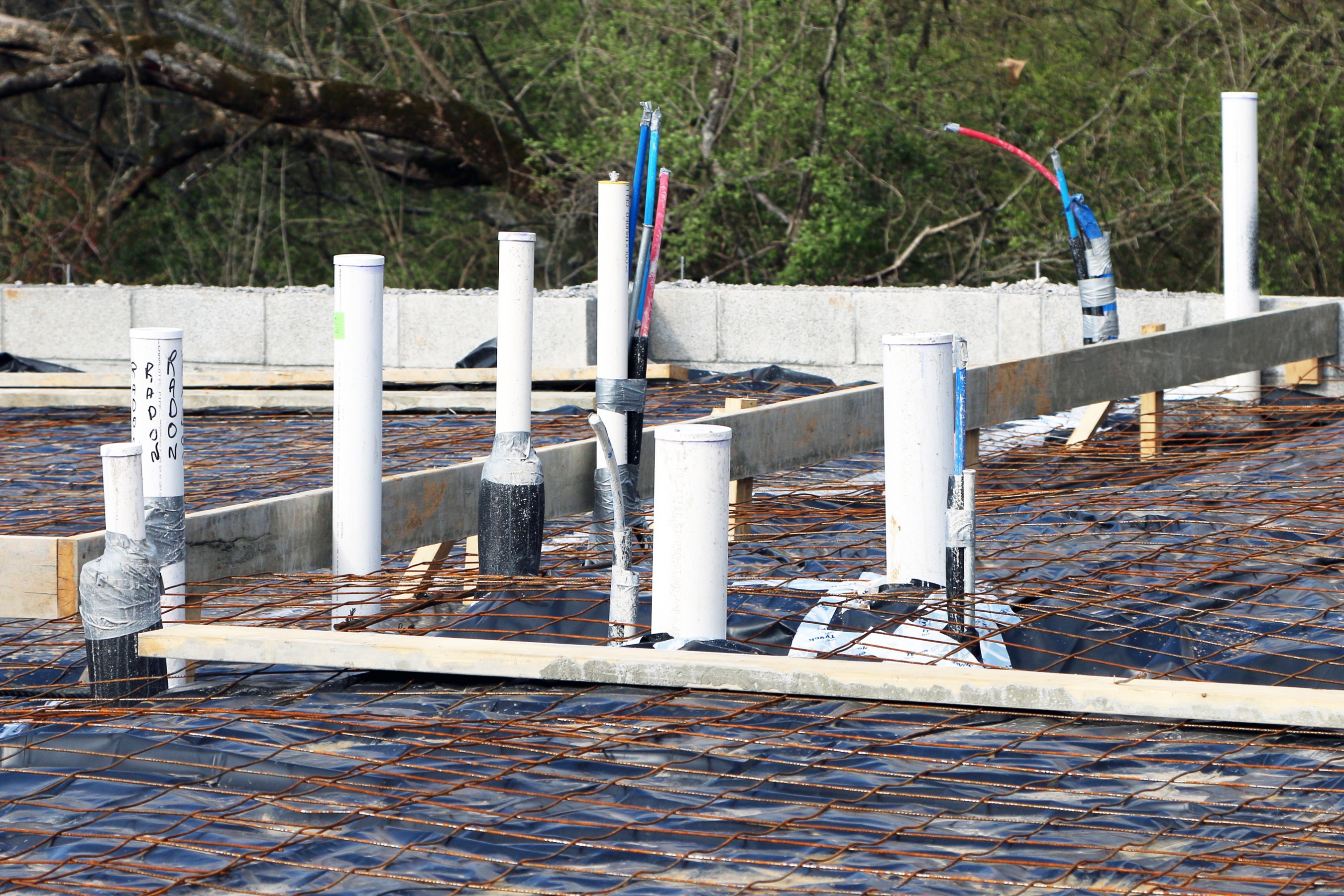 How to Rough In Plumbing in New Construction
There is a wonderful article about this subject on the ProConstruction Guide website.  Here is one of the tips they shared on the page:
"To be a good plumber, you must know a little about everything that goes into building a house. You need a basic understanding of wood framing, so you know what can be cut or drilled without damaging the structure. You must be able to read electrical drawing, so you can avoid putting pipes in the way of fixtures, switch boxes in walls, or can lights in ceilings.  And, you need to understand mechanical drawings, so you can stay out of the way of ductwork."
Inspection Checklist
Talk about thorough!  The City of Washougal, located in Washington state, has put a Residential Rough In Plumbing Inspection Checklist online that is the best I have ever seen.  It is quite informative. I learned more from the checklist than I did reading other articles on the subject.  This five page document is an eye-opener for those who are novice in the plumbing industry.
Click Below for a Printable Copy of the 
Residential Rough In Plumbing Inspection Checklist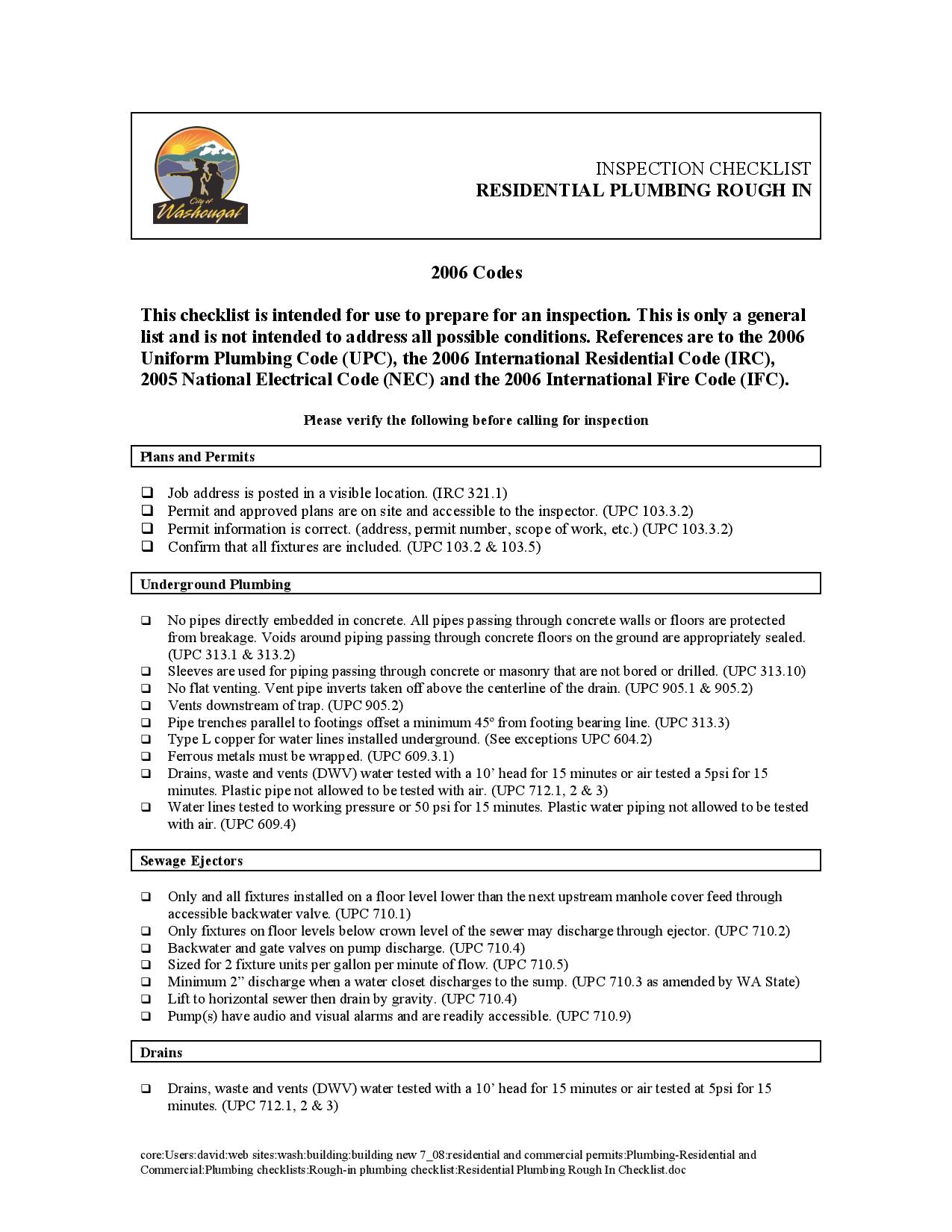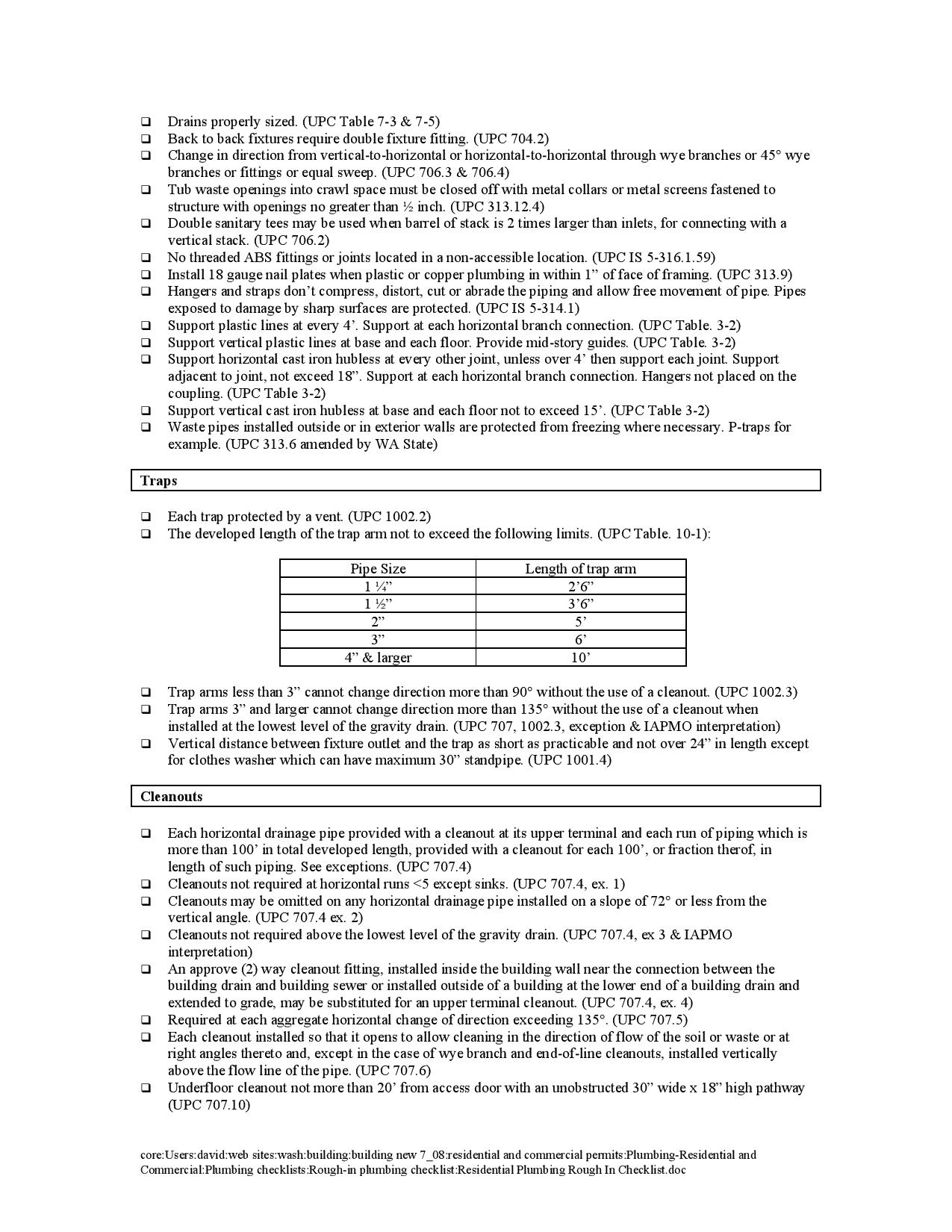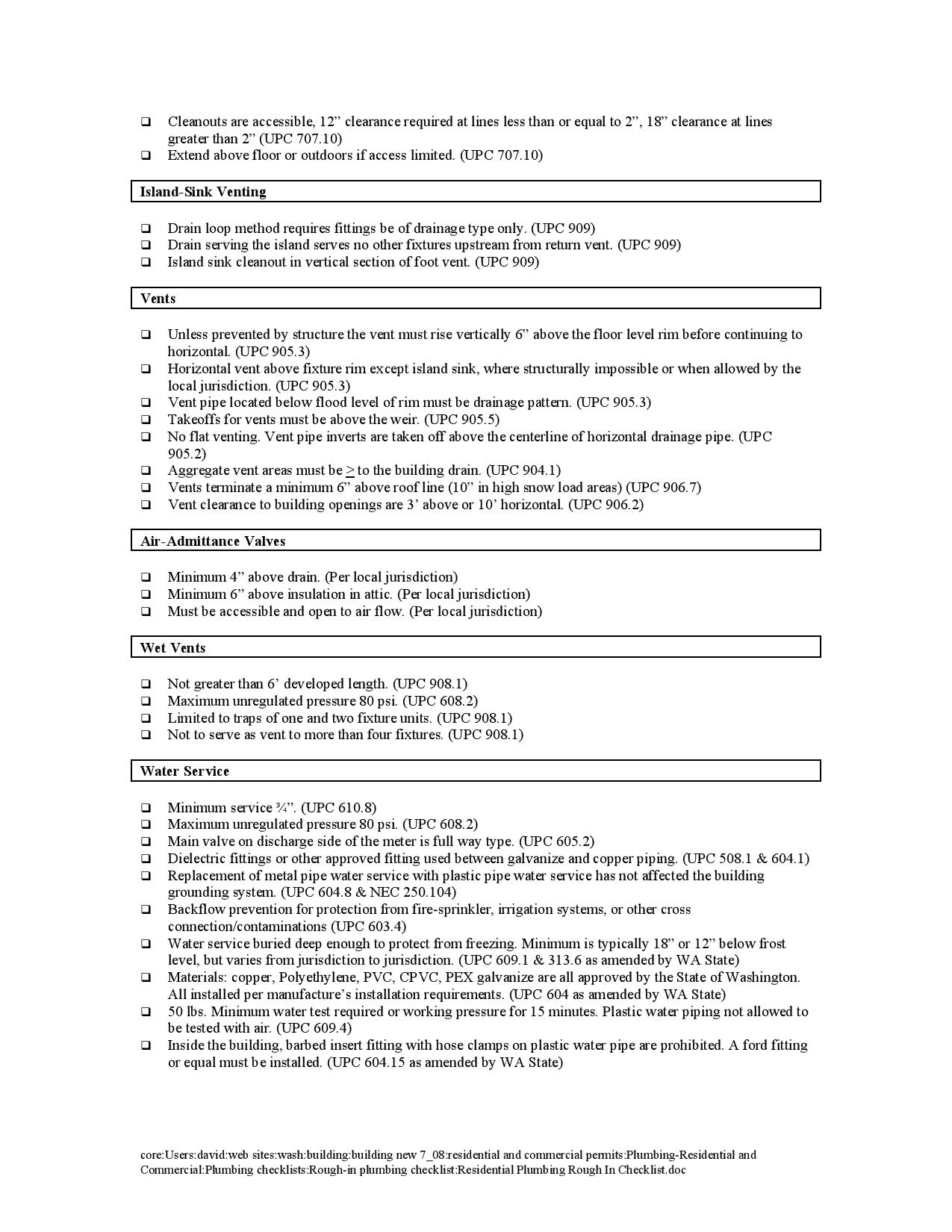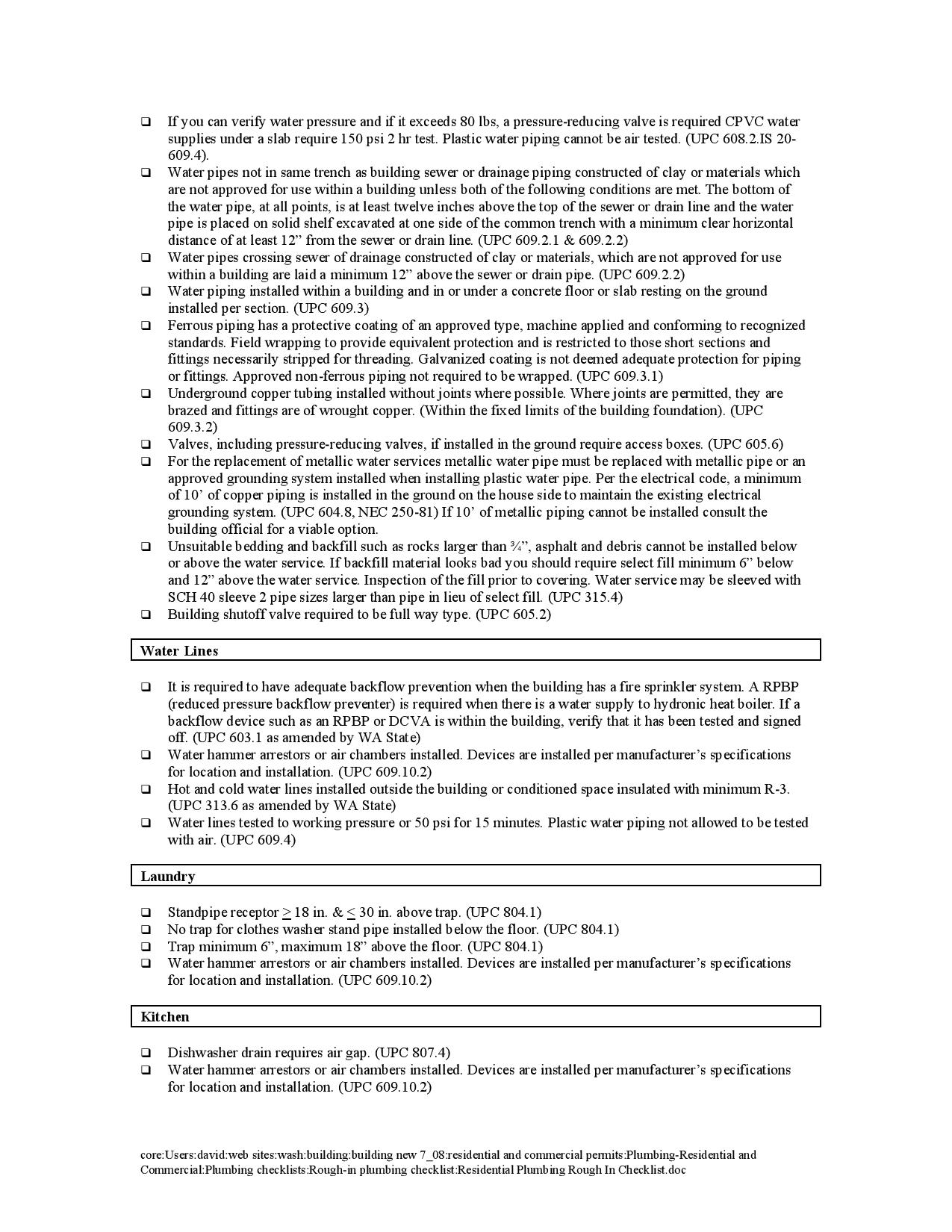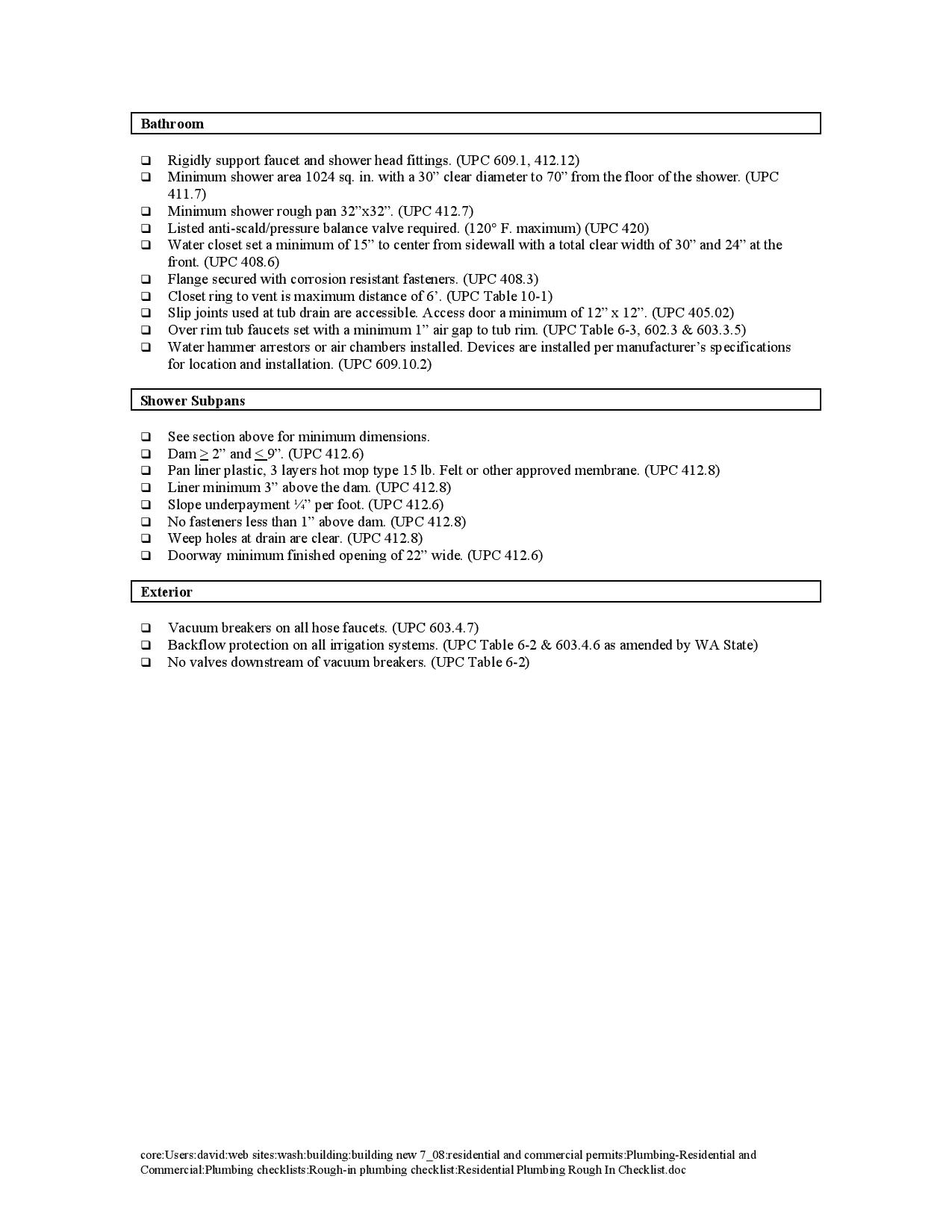 Rough In Plumbing Diagrams
On AskThe Builder.com you will find an excellent article on how to create your own plumbing diagram. Or, if you want, they will create one for you. Below is a sample of their work.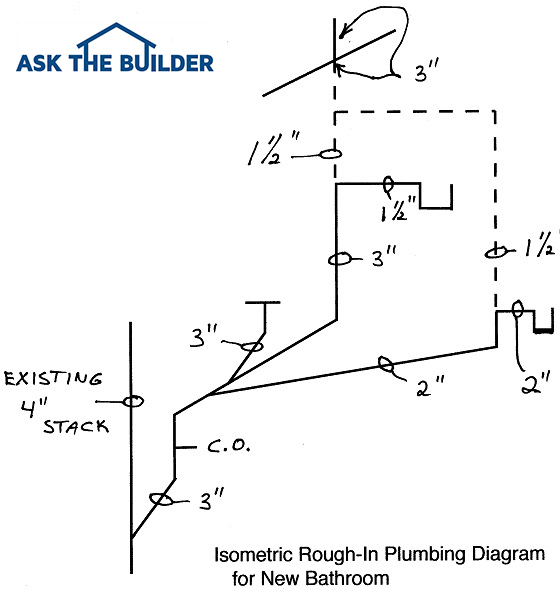 Rough In Just the Toilet
DoItYourself.com has an article that will explain the ins and outs of installing the rough in plumbing for your toilet. They make a well deserved disclaimer:
"Even with a step-by-step outline, plumbing work of this caliber can be difficult and can require a high level of understanding or expertise. This, coupled with the fact that this project puts you inside of a largely unfinished structure, means that safety is also a concern. In many cases, calling in a professional may be worth it. Especially since rough in plumbing is just a stepping stone to the larger plumbing installation."