A Case for Luxury Vinyl Plank

Luxury Vinyl Plank? You're probably familiar with the typical flooring options: carpet, vinyl, hardwood or laminate. Each one has district pros and cons. Owner-builders will often ask what's the best product for their new home. The answer varied for years but lately the trend has been consistent: Luxury Vinyl Plank (LVP aka: Luxury Vinyl Tile, LVT)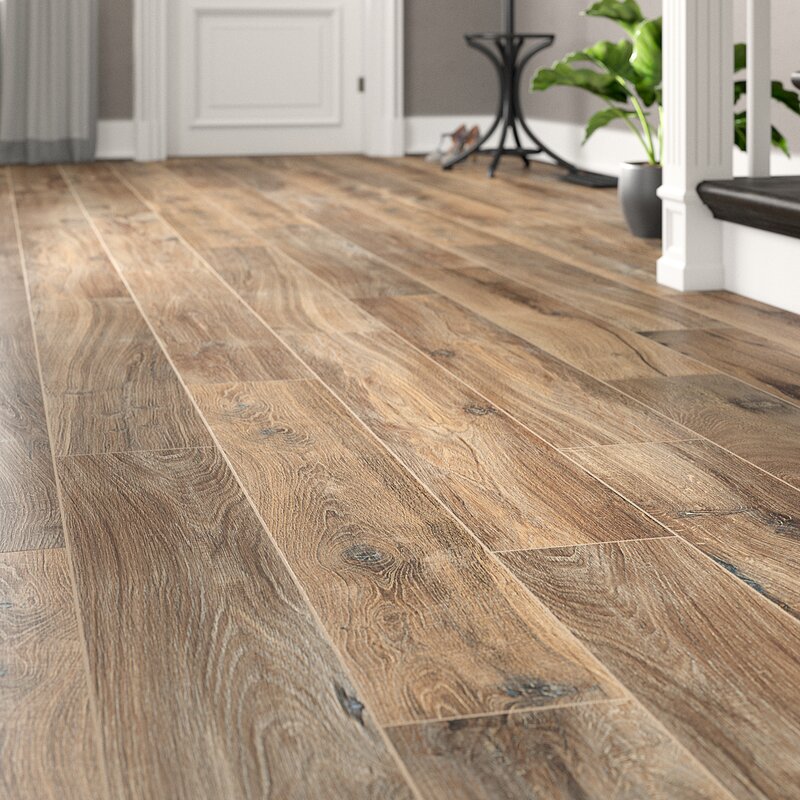 LVP May Be the Perfect Flooring Solution
Luxury Vinyl Plank is superior to laminate flooring of the past.  LVP you might ask? LVP doesn't have a very provocative name. Many folks are unaware of the product even though they may have already walked past it at the home store. Yes, LVP is just about the world's perfect flooring product! Here's some of the key LVP takeaway's:
Price point: LVP is affordable. You can get your hands on the product somewhere in the range of $3-$7 per square foot. Spending more will will get a thicker protective top coat but for under $5 per square foot you can get a very nice floor in a wide variety of styles. Check out Lumber Liquidators and type in "vinyl plank" into their search bar. They usually have great deals.
Variety: LVP comes in a seemingly endless selection of options from wood plank to large format tile. LVP is superior to laminate flooring of the past. You can find a variety of textures and wood species. Up-close the look of wood or stone is uncanny and to the touch it feels real too.
Durability: LVP is suited for installation in wet areas such as kitchens, bathrooms, and basements. In homes with pets and small children LVP resists scratching, foot traffic, and spills. The majority of products come with at least a 10-year topcoat wear layer. LVP won't chip or crack the same way tile can if you drop a dish on it.
Versatility: There are a few installation options. LVP clicks together easily. It can be glued down or float over the existing sub-floor. Some products can even be glued down and grouted to mimic traditional tile!
Comfort: Once installed, LVP is soft underfoot as it absorbs pressure because it has sound deadening properties. This makes it a great solution for stairs, multi-floored homes or the kid's playroom. Some models are even designed to go over radiant heat mats which is the ultimate in bathroom luxury.
Clean: LVP doesn't hold dust the way carpet does and usually cleans up with just soap and water.
Drawback to Luxury Vinyl Plank
Although not many, there are a few drawbacks to using this product.
Longevity: When this flooring reaches the end of it's lifespan, it can't be refinished (sometime between 10-20 years). The only option is to replace the whole floor.
Substrate Prep: The sub-floor under LVP needs to be smooth and level. Unlike carpet which can be installed over uneven basement concrete, LVP will shift and buckle if the floors are uneven.
Warranty Differences: Read the manufactures warranty and specs. Lower end offerings will feature top coat protection layers with less than a 10-year warranty. Don't be seduced by blowout, $.98 per foot prices. You get what you pay for.
Installation Disclaimer: As mentioned, LVP is easy to install. In a home with nooks and crannies, installation can get complicated. Tying into uneven floor transitions requires some skill and patience. Complicated floor-plans will require that you order extra to cover the cut waste. Some projects are best left to the professionals. LVP is one of those materials. It is a product that outperforms and doesn't sacrifice on style. To learn more simply run a Google search: "LVP or LVT Flooring."